Christopher G. Pace, D.M.D
---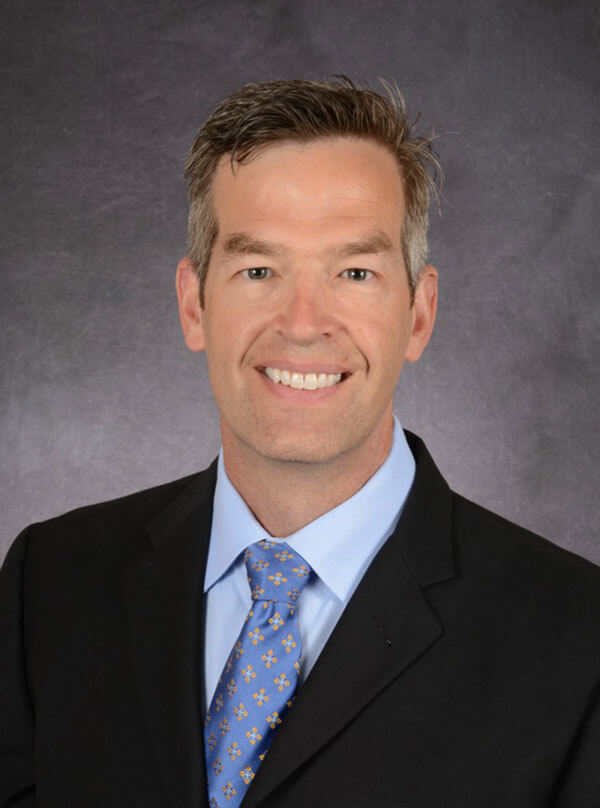 ---
Hi, I am Chris Pace, and I feel fortunate to be an oral surgeon. One of my favorite aspects of being an oral surgeon is interacting with the patients. Whether I'm treating a 3-year-old or an adult, I love to get to know my patients and ease their anxiety. You'll notice, right away, that I put a lot of pride in the way I treat patients.
After growing up in Southern Illinois, I joined the U.S. Navy and spent three years as an air traffic controller. I then went to Purdue University for my bachelor's degree, and Southern Illinois University School of Dental Medicine for my DMD degree. After dental school, I joined the Navy again, where I spent five additional years of post-doctoral training to become an oral and maxillofacial surgeon. The Navy's outstanding training program provided me a vast experience in the full-scope of our specialty, from dental implants, to facial and jaw reconstruction.
In the Navy, I deployed to the Persian Gulf 3 times. Two of those times, I served as an oral and maxillofacial surgeon on the aircraft carrier USS NIMITZ. The last two years of my career in the Navy were spent teaching at the residency where I received my training. After 16 years of honorable service, I resigned my commission in the Navy.
I am passionate about my profession and I absolutely love what I do! I believe in staying well above the standards of care when treating patients. More importantly, I believe in setting the highest standards possible. That is why I worked hard to become board certified by the American Board of Oral and Maxillofacial Surgeons, and become a Fellow in the American Association of Oral and Maxillofacial Surgeons. I also achieved board certification by the National Dental Board of Anesthesiology. Staying current with continuing education and the latest technologic advancements is very important to EJ, Paul and me. We want your experience here to be superior to what any other oral surgeon could provide. You will leave here agreeing we provide just that.
Though, I grew up in Illinois, my wife is from the Boston area, so now I call it home. In our spare time, we enjoy spending time with our two children. I enjoy staying active with sailing, triathlons, hiking, biking and skiing.
---